Hello.
We're Gateway Health Partners.
We set out to make the complex, confusing world of formulary and rebate management less complex and confusing. We work with PBM's, Health Plans, and Employer Groups all over the country — listening, researching, negotiating, and creating customized, tech-forward solutions to help you meet your needs and save your members money. Simply. To every client and every situation, we bring clarity, insight and expertise.
CUSTOMER FIRST, ALWAYS
Technology drives our innovation, but it's our people that drive relationships. You'll find we're not only experts, we're expert listeners and partners. (Which is why most of our business comes from referrals.)
INDUSTRY-LEADING CONTRACTS
We have access to the deepest discounts in the marketplace for pharmaceutical purchasing. And the most flexible options.
UNBIASED APPROACH
We're not exclusive to any PBM, retail pharmacy or home delivery provider. That means no hidden agendas: our decisions and recommendations are always in your best interest.
CLINICAL FOCUS
We have a team of clinical pharmacists whose focus is ensuring appropriate care for our clients' members. We believe patient health and optimal clinical outcome should drive every decision – while maximizing client savings.
DATA EXPERTISE
Our customers can only make important healthcare cost decisions when they have all of the necessary data and information. Our analytical engine is among the best in the industry, delivering advanced data that ensures apples-to-apples comparisons and educated decision making.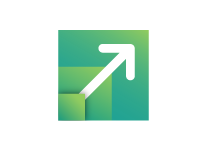 AN ENGINE FOR GROWTH
As you work to keep the business you have and expand your market, we can help. We can provide custom quotes and tailored data to strengthen your RFP's and your competitive advantage, and help identify new opportunities for growth.
Pharmacy Management Simplified
At Gateway, we can leverage all of our resources — from our deep expertise, to our industry-wide relationships, to our large-scale volume positions on your behalf. That's how we can negotiate best-in-class contractual positions, on a bundled or standalone basis, to make it work seamlessly for you.
Say hello to a deeper, more dedicated search for all available savings. Because maximum rebates leads to maximum cost savings.
Say hello to a stand-alone retail pharmacy network with both open and closed options that can be implemented on any PBM platform.
The Best-in-Class Expertise and High-touch Service Model
"We understand our client's business model and analyze the methods to help them manage these dynamics in the pharmacy management space, and ultimately become an engine for our client's growth plantake pride in our ability and agility to be flexible and create custom solutions for our clients".
Ashley Beatty
President, Gateway Health Partners
Julie Graham, VP of Financial Services at Gateway
Julie shares how we help our clients manage expectations with reporting and rebates.
The smart (ok, really smart) people behind Gateway.
Our team of people-first people comes from all over the healthcare and financial worlds, having earned their stripes in some of the largest organizations (read, most challenging jobs) in the universe — Pharmacy Benefit Managers (PBMs), Taft Hartley Trust Funds, Self-Funded Employer Groups, State and Local Governments, Health Plans and Group Purchasing Coalitions. All of this experience has taught us to recognize and see through industry games. All of this experience has helped us develop the discipline and precision to navigate the ins and outs of custom formularies, negotiate lowest net cost solutions and maximize rebates — like pros.
Because we are.